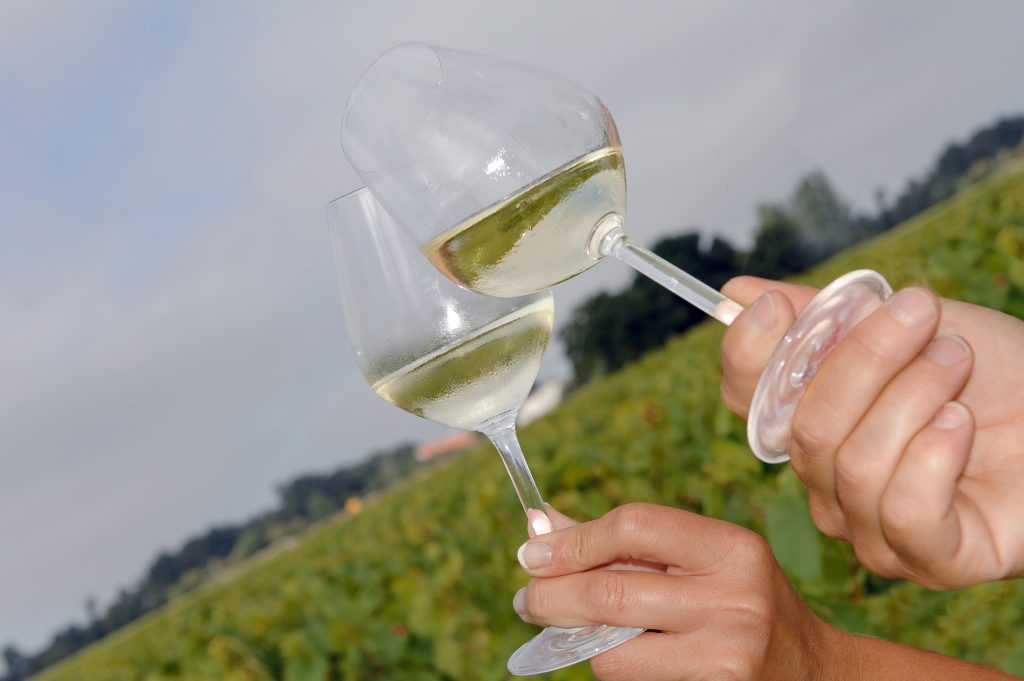 Muscadets of Exception, Loire Wines Collection, Méthode Traditionnelle
At Domaine des Tilleuls, we are very attached to our wine-growing region, which is why we are dedicated to producing some high-quality Muscadet de Sèvre et Maine and Loire wines in respect of every vintages. Our wines show great delicacy and a well-balanced minerality where structure and nuances are favored above all else.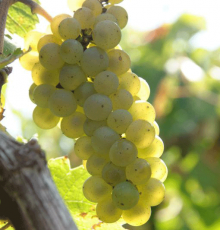 Our Muscadets of Exception
Essentielle, Old Vines Selection, Tendresse
Discover our range of Muscadets, comprising some remarkable gastronomic wines. Our Muscadets are exclusively produced from the Melon de Bourgogne grape variety, which is quite unique to the Nantais vineyard, offering optimal growing conditions for this variety. The wines of Muscadet may be ideal for enjoying in their youth, but they also have great potential for ageing while retaining their fantastic crispness. Our Muscadet wines present some fine delicacy combining saline freshness and pure aromatic flavours with an underlying minerality.
Essentielle
---
AOP MUSCADET SEVRE ET MAINE SUR LIE – 2016

Description:
The « Essentielle » cuvée is the true essence of our terroir; thanks to a subtle blend of our different plots on our vineyard to express its best. The vines have an average age of 20 years old and thrive on based-schist soils with clay-loam. The wine was aged only on its fine lees until Spring. Combining freshness, harmony and elegance, this Muscadet is a first glance of our style and it would delights all palates.
Tasting Notes:
" Transparent silvery hue. Expressive nose of grapefruit, orange, prairie flowers and a mineral note. Fresh, light, welcoming palate revealing delightful crisp, focused aromas. The chance to indulge over an aperitif or with finely-flavored fish."
Food Pairings:
Oysters, Shellfish and Crustaceans, Moules Marinières, Grilled Sardines, Seafood Tapas, Apéritifs.
Les Vénérables – Vieilles Vignes
---
AOP MUSCADET SEVRE ET MAINE SUR LIE – 2016

Description:
Epitomizing the estate, « Les Vénérables – Vieilles Vignes » is a selection of old vines, 40 to 80 years old for some of them, from our renowned parcels called Les Corbetières and Les Quatre Chanteaux. Their roots reach down over 10 meters in schist and mica-schist soils and are exclusively harvested by hand. The wines, which are more concentrated, express all the complexity and finesse of the Melon Blanc grape thanks to an extended lees ageing revealing its great terroir.
Tasting Notes:
" Light yellow with green tints. Expressive nose of white flowers, ripe citrus and a mineral touch. The palate is very delicate with clearly etched, striking aromas that linger. Refined mineral austerity and a pure, natural sensation. Beautifully crafted Sèvre et Maine. »
Food Pairings:
Baked Oysters, Grilled Sea-Bass, Smoked Salmon, Noble Crustaceans, Mackerels « à la plancha », Dry Goats'cheeses.
Cuvée Tendresse
---
AOP MUSCADET SEVRE ET MAINE SUR LIE – 2016

Description:
Passionate about our terroir, we wanted to bring another look at Muscadet. From a selective plot of our vineyard, this wine is a reflection of a « burgundian » style thanks to a particular fermentation that brings smoothness and roundness feel to the wine. The ageing of 12 months in underground tanks will give great length, richness and a great aromatic complexity.
Tasting Notes:
« Pale yellow with green tints. Rich, creamy nose of pear and citrus with a tangy touch. Delicious supple, fleshy, concentrated and rounded palate with clearly delineated notes supported by abundant freshness. Clean, precise sensation. A wine to recommend. »
Food Pairings:
Grilled Lobster, Creamed Scallops, Pike-perch fillets with « Beurre-Blanc » sauce, Asian cuisines (e.g Sushis), Hard cheeses.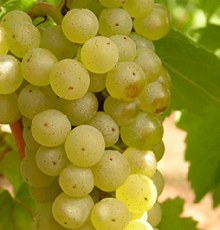 Our Loire Collection
Chardonnay, Sauvignon-Blanc, Cabernet Franc
A few years ago, we decided to explore new horizons as we wanted to experiment the potential of these noble grape varieties, quite symbolic of the Loire Valley vineyards, in our soils and climate. Produced in accordance with the best wine-making traditions, our range of Loire wines boasts a discerning elegance and aromatic finesse, as well as the bright and fruity character so typical of the wines of the Loire Valley.
Chardonnay «Belle-Aisance»
---
IGP VAL DE LOIRE – 2016

Description:
Formerly known as a real locality, « Belle-Aisance » is today the symbolic name where we laid the foundations of our existing wine cellar about 50 years ago. Produced from vines of about 30 years old, this elegant and rich Chardonnay is made from a selection of ripped grapes grown on loam-clay soil with late mica-schists with partial-ageing in French oak barrels. This is a wine of character combining delicacy and aromatic complexity.
Tasting Notes:
 » Pale crystalline hue with green tints. Rich, creamy nose of white-fleshed fruits. Round, fleshy, pure, compelling palate with elegant vanilla oak and an assertive, delicious silky texture. A very indulgent wine for fish in sauce. »
Food Pairings:
Sole Fillets with mushrooms Morel sauce, Chicken with Crawfish, Grilled Fish with sauce, White Meats, Hard Cheeses. 
Chardonnay «Sélection»
---
IGP VAL DE LOIRE – 2016
Description:
Estate selection of Chardonnay grapes grown on differents plots of our vineyard primarily on clay-loam soil. Made unoaked with 6 months ageing on fine lees; it is a fruity, fresh, crisp and pleasurable wine with just a bit of creaminess that layers over the stone fruit lingering taste. These characters  combined give this Loire Chardonnay its unique profile.
Tasting Notes:
« Pale gold. Honest nose midway between dried fruits, white flowers and bush peach with smoky undertones. A sensual Chardonnay with very forward fruit coupled with generous weight. A long-lasting, sappy wine in a very communicative style ».
Food Pairings:
Aperitifs, Seafood Salads with creamy dressings, Fish and Seafood Terrine, Pan-seared Scallops, Classic Crab Rolls, Roasted Shrimps, Chicken Salads with grapes. 
Sauvignon-Blanc « Sélection »
---
IGP VAL DE LOIRE – 2016

Description:
Estate selection of Sauvignon-Blanc grapes grown on our vineyard primarily on clay-loam soil. Aged around 6 months only on fine lees, the wine is fresh and lean with lots of tangy citrus and aromatic flavours leading the way. Perfect on any occasion, it is an easy-drinking, classic Loire Sauvignon meant to be drunk young.
Tasting Notes:
 » Pale gold with brilliant highlights. Inviting nose with floral overtones of blackcurrant bud with lemon and grapefruit presence. Slender palate with civilised exuberance, savoury freshness and a delicious fruit dimension. A good wine for the aperitif « .
Food Pairings:
Aperitifs, Goat's cheese Salads with lardons and figs, Grilled Asparagus with lemon, olive oil and feta, Smoked Seafood, Sushis and Sashimi, Pan-fried Salmon with Herbs.
Cabernet-Franc
---
IGP VAL DE LOIRE – 2014

Tasting Notes:
« Red wine made exclusively from the Cabernet-Franc grape variety. Garnet colour with aromas of small red berries. The mouth is round and well balanced with attractive tannins and a good length; this is a very drinkable and delicious Cabernet wine. »
Cabernet Rosé
---
IGP VAL DE LOIRE – 2016

Tasting Notes:
 » Rosé wine made from a blend of Cabernet-Sauvignon and Cabernet-Franc. The aromas are fresh and fruity with notes of red berries and current leaves characterful of the grape varieties. The mouth offers a beautiful balance. To be enjoyed with friends! Best served chilled. »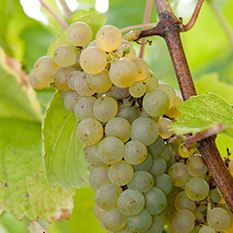 Méthode Traditionnelle
Fines Perles des Tilleuls
A long-standing wine-making tradition in the Loire Valley, our Fines Perles des Tilleuls quality sparkling wine is elaborated following the Méthode Traditionnelle. Supple with a fine aromatic balance and wonderfully expressive notes of fresh fruit and brioche, it is the ideal accompaniment for all kinds of receptions, banquets and celebrations with friends and family.
Fines Perles des Tilleuls
---
Quality Sparkling Wine – Methode Traditionnelle –

BRUT

Tasting

Notes

:
« Made exclusively from Chardonnay grapes, this elegant sparkling wine has a fine mousse that boasts distinctive fruit flavours while developing delightful honeycomb autolysis characteristics. Seductive on the palate with a mouth-watering finish of a good length, our Fines Perles des Tilleuls can be enjoyed on almost every occasion. Best served chilled.»