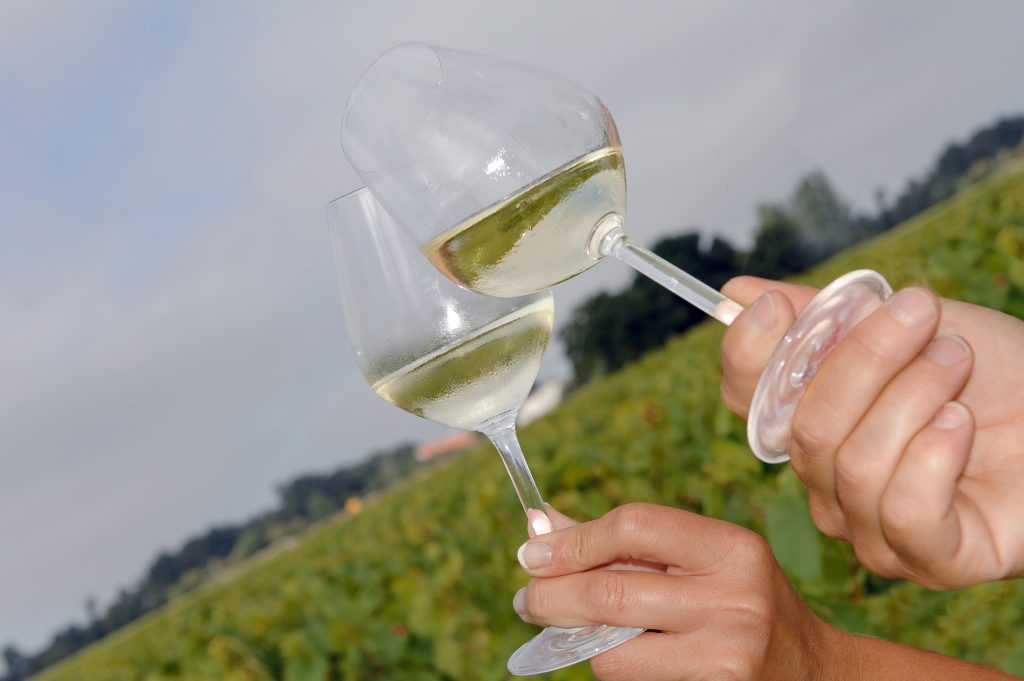 Muscadets of Exception, Loire Wines Collection, Méthode Traditionnelle
At Domaine des Tilleuls, we are very attached to our wine-growing region, which is why we are dedicated to producing some high-quality Muscadet de Sèvre et Maine and Loire wines in respect of every vintages. Our wines show great delicacy and a well-balanced minerality where structure and nuances are favored above all else.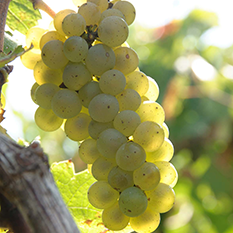 Our Muscadets of Exception
Essentielle, Old Vines Selection, Tendresse
Discover our range of Muscadets, comprising some remarkable gastronomic wines. Our Muscadets are exclusively produced from the Melon de Bourgogne grape variety, which is quite unique to the Nantais vineyard, offering optimal growing conditions for this variety. The wines of Muscadet may be ideal for enjoying in their youth, but they also have great potential for ageing while retaining their fantastic crispness. Our Muscadet wines present some fine delicacy combining saline freshness and pure aromatic flavours with an underlying minerality.
Essentielle
---
AOP MUSCADET SEVRE ET MAINE SUR LIE – 2016

Tasting Notes :
" Transparent silvery hue. Expressive nose of grapefruit, orange, prairie flowers and a mineral note. Fresh, light, welcoming palate revealing delightful crisp, focused aromas. The chance to indulge over an aperitif or with finely-flavored fish."
Les Vénérables – Vieilles Vignes
---
AOP MUSCADET SEVRE ET MAINE SUR LIE – 2016
Tasting Notes :
" Light yellow with green tints. Expressive nose of white flowers, ripe citrus and a mineral touch. The palate is very delicate with clearly etched, striking aromas that linger. Refined mineral austerity and a pure, natural sensation. Beautifully crafted Sèvre et Maine. »

Cuvée Tendresse
---
AOP MUSCADET SEVRE ET MAINE SUR LIE – 2016

Tasting notes :
« Pale yellow with green tints. Rich, creamy nose of pear and citrus with a tangy touch. Delicious supple, fleshy, concentrated and rounded palate with clearly delineated notes supported by abundant freshness. Clean, precise sensation. A wine to recommend. »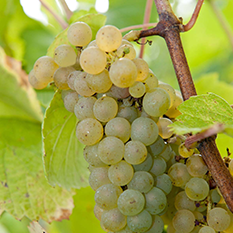 Our Loire Collection
Chardonnay, Sauvignon-Blanc, Cabernet Franc
A few years ago, we decided to explore new horizons as we wanted to experiment the potential of these noble grape varieties, quite symbolic of the Loire Valley vineyards, in our soils and climate. Produced in accordance with the best wine-making traditions, our range of Loire wines boasts a discerning elegance and aromatic finesse, as well as the bright and fruity character so typical of the wines of the Loire Valley.
Chardonnay «Belle-Aisance»
---
IGP VAL

DE LOIRE – 2016

Tasting notes :
 » Pale crystalline hue with green tints. Rich, creamy nose of white-fleshed fruits. Round, fleshy, pure, compelling palate with elegant vanilla oak and an assertive, delicious silky texture. A very indulgent wine for fish in sauce. »
Chardonnay «Sélection»
---
IGP VAL DE LOIRE – 2016
Tasting notes :
« Pale gold. Honest nose Midway between dried fruits, white flowers and bush peach with smoky undertones. A sensual Chardonnay with very forward fruit coupled with generous weight. A long-lasting, sappy wine in a very communicative style ».
Sauvignon-Blanc « Sélection »
---
IGP VAL DE LOIRE – 2016
Tasting Notes :
 » Pale gold with brilliant highlights. Inviting nose with floral overtones of blackcurrant bud with lemon and grapefruit presence. Slender palate with civilised exuberance, savoury freshness and a delicious fruit dimension. A good wine for the aperitif « .

Cabernet-Franc
---
IGP VAL DE LOIRE – 2014

Tasting notes :
« Red wine made exclusively from the Cabernet-Franc grape variety. Garnet colour with aromas of small red berries. The mouth is round and well balanced with attractive tannins and a good length; this is a very drinkable and delicious Cabernet wine. »
Cabernet Rosé
---
IGP VAL DE LOIRE – 2016
Tasting Notes :
 » Rosé wine made from a blend of Cabernet-Sauvignon and Cabernet-Franc. The aromas are fresh and fruity with notes of red berries and current leaves characterful of the grape varieties. The mouth offers a beautiful balance. To be enjoyed with friends! Best served chilled. »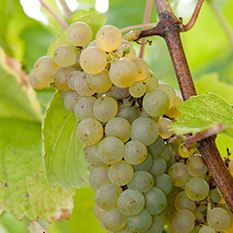 Méthode Traditionnelle
Fines Perles des Tilleuls
A long-standing wine-making tradition in the Loire Valley, our Fines Perles des Tilleuls quality sparkling wine is elaborated following the Méthode Traditionnelle. Supple with a fine aromatic balance and wonderfully expressive notes of fresh fruit and brioche, it is the ideal accompaniment for all kinds of receptions, banquets and celebrations with friends and family.
Fines Perles des Tilleuls
---
Quality Sparkling Wine – Methode Traditionnelle – BRUT

Tasting notes :
« Made exclusively from Chardonnay grapes, this elegant sparkling wine has a fine mousse that boasts distinctive fruit flavours while developing delightful honeycomb autolysis characteristics. Seductive on the palate with a mouth-watering finish of a good length, our Fines Perles des Tilleuls can be enjoyed on almost every occasion. Best served chilled.»