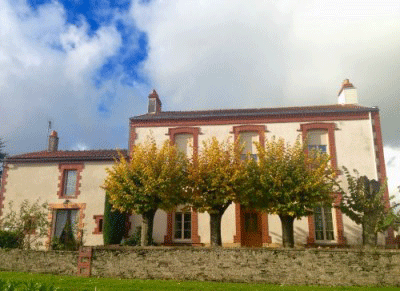 Our family estate is located in the village of La Regrippière, east of the township of Vallet in the heart of the historical Muscadet de Sèvre et Maine appellation area.
We are pleased to welcome you to our property where you will have a chance to (re)discover and taste our range of Muscadet and Loire wines through various vintages.
Contact us
For all enquiries, please do not hesitate to use the form below:
Home
Our wine cellar is open for the tasting and sale of our wines:
Monday to Friday: From 9am to 12.30pm & from 2pm to 6pm.

Saturday: From 10am to 1pm only.

Closed on Saturday afternoon, Sunday and Bank Holidays.
In order to ensure the best possible welcome, it is preferable to inform us in advance of your visit.
Access :
From Nantes, take the N249 motorway to Cholet/Poitiers (ring road exit: Porte du Vignoble) for 30 minutes drive then exit at Vallet. From Vallet, follow the signs to Beaupreau, and then take the D756 to Gesté. Turn left for the village of La Regrippière; your destination will be on the left hand side (800m).