Domaine des Tilleuls' wine estate is above all a family business; its winemaking heritage dating back five generations. The family winery has been a part of the Muscadet wine region since 1905 and covers almost 35 hectares of vineyards in which Melon de Bourgogne reigns supreme. Today, two generations work closely together, sharing the same passion for winemaking, in order to producing high quality wines every year.
The estate's history began in 1905 when a certain Auguste Godefroy inherited a few plots of vines in the locality known as Les Corbetières in the village of La Regrippière near Vallet. Planted on a gentle rolling hillside, the area was very suitable for the cultivation of vines and the production of great wines. Aware of the potential of this particular land, Auguste Godefroy quickly learnt the winemaking trade field.
In 1950, his daughter took over running the estate, spread over a mere five hectares at this time, with her husband, Gabriel Houssin.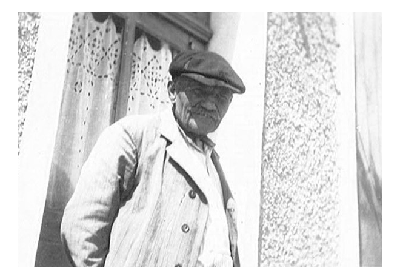 The Domaine des Tilleuls was born!
Family winemaking continued up until 1962, when their son, Gaby, assisted by his wife, Juliette, bought an old farm at a locality known as Les Tilleuls, where they acquired all the plots of vines as well as the land surrounding the property, including some of the oldest plots of the Muscadet wine region.
It was around this time that the stone cellar was built, as well as some concrete underground glassed vats (typical of the Nantais vineyard), used for the production and ageing of fine wines. Quite rapidly, Gaby developed bottled wines for the retail market: both a success and a bold gamble at the time!
After inheriting the estate in 1989, Daniel decided to focus on the production and making of fine wines. Some major operations in the winery and in the vineyard were carried out to rehabilitate the property into a wine business. Evelyne, his wife, quickly joined him in his venture of expanding the company. From then on began a major period of investment with new plantings and the introduction of new grape varieties such as Chardonnay and Cabernet-Franc. Daniel and Evelyne also undertook an extension of the winery with a new cellar, for greater storage under optimal conditions for wine ageing.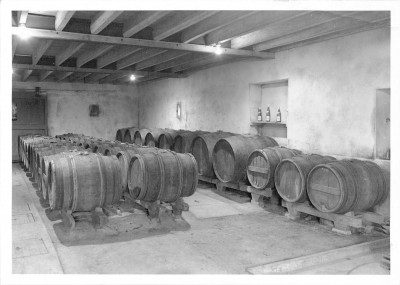 Today, the Domaine des Tilleuls boasts new winemaking techniques and advances in the oenological process continually seeking the highest quality for its wines, through a combination of both tradition and modernity.
The family estate now welcomes the new generation, brother and sister Jérôme and Noémie, both passionate about winemaking, involving themselves thoroughly in developing the production and the creation of new cuvées. Their aim is to raise the Domaine des Tilleuls to international recognition while perpetuating the family winery tradition.